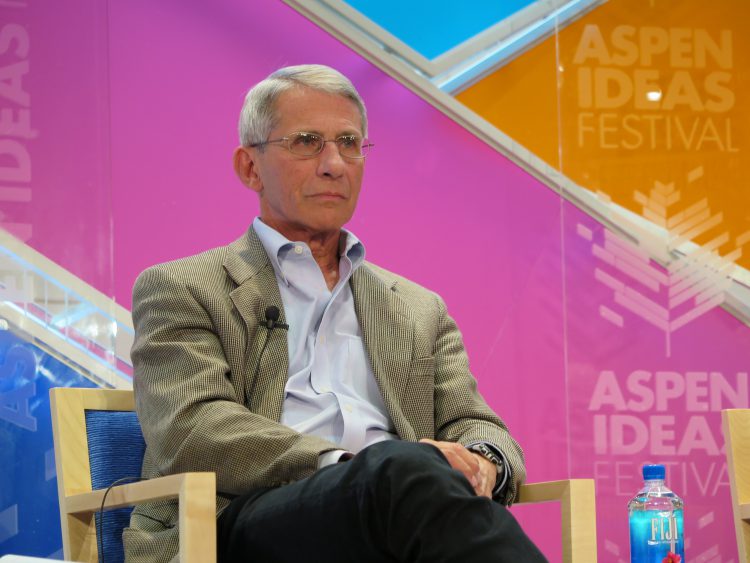 ANTHONY
The Italian at war with the virus
Anthony Stephen Fauci was born on Christmas Eve, in 1940, in Brooklyn. Both his father Stephen and his mother Eugenia Abys were from Italian families: Eugenia's parents were born in Naples, Stephen's ones in Sciacca, Sicily. Both families immigrated to New York via Ellis Island at the beginning of the 1900s, then settled together in Little Italy where Stephen and Eugenia were born. They met in 8th grade, went to high school together and married just one year after graduating. Then Anthony's father attended Columbia University and became a pharmacist, while his mother studied at Hunter College. The Faucis run a pharmacy in Brooklyn, and lived in a flat right above the shop. Everyone was involved: Stephen in back of the pharmacy, Eugenia and Antony's older sister Denise at the register, and Anthony as the delivery boy as soon as he was able to ride a bike.
Anthony was a gifted student, but he's never been a nerd. During high school he played basketball and baseball, and was a big fan of Joe DiMaggio. He also studied Latin, Greek and French. After graduted he attended the College of the Holy Cross and earned his MD from Cornell University Medical College in 1966. Two years later he joined the National Institutes of Health, and in 1980 he was appointed Chief of the Laboratory of Immunoregulation. Since 1984 he's at the head of the National Institute of Allergy and Infectious Diseases, from where he has led the fight against AIDS, Ebola and developed biodefense drugs and vaccines after the 9/11 attacks.
The Corona virus is maybe one of the toughest challenges of all times. But Anthony too is a tough one. Who knows him well assures he's "a realistic optimistic", a person totally dedicated to his work but also able to show deep empathy to the people around him. Forza Anthony!