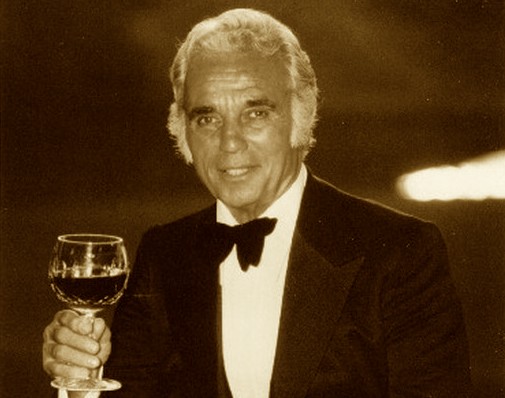 ENZO STUARTI
He was 3 when his parents fled from Mussolini's regime to the States. They left him behind with an aunt, but the woman brought him to the monks of Monte Cassino Abbey, where he was raised until he eventually reunited with his parents at 15. Enzo Stuarti, the crooner who was also a familiar face in the TV ads, had a personal story that could inspire a novelist.
Enzo Stuarti, his actual name was Lorenzo Scapone, was born in Rome on this day in 1919. When he finally got to the US in 1934, he joined his family in Newark, New Jersey, finished his studies and worked with his father as a baker. At 21, he enrolled in the US Merchant Marine and was assigned to a Panamanian-based tanker: after a few months of service, the tanker was torpedoed by a German U-boat. Enzo miraculously survived, but after the service he decided he wanted to pursue his dreams. So he went back to Italy to train his voice, studying for a period at the Accademia Nazionale di Santa Cecilia in Rome. Back home, he debuted on Broadway getting some success. These were the years in which he started using a stage name: sometimes he was a Larry Laurence, sometimes a Larry Stuart.
The final decision to somehow go back to his Italian roots came in 1954, after an advice the impresario Ed Sullivan gave him: so, once for all, Lorenzo became Enzo Stuarti and focused on his career as a semi-classical vocalist. As often happens, fame arrived almost by chance after a series of not unforgettable works. A last minute engagement at the Plaza Hotel's Persian Room made him been noticed, so that he could produce his second record, "Enzo Stuarti at The Plaza", that was followed by a third one, "Enzo Stuarti Arrives at Carnegie Hall". In the end, he released more than 30 recordings, and had a decade of TV popularity thanks to his frequent appearances in TV shows and commercials. One in particular, for a spaghetti sauce is still remembered: "That's A'Nice!", he claimed after tasting it.