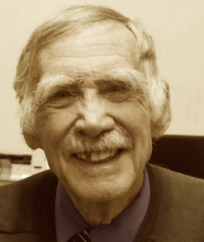 VINCENT CHIAPPETTA
"My father Luigi was born in Fiumefreddo, Calabria. He had to run away from the Fascists because of his being a Jew: they came to arrest him and all the men of our family, but they had already fled to Abruzzo where they took a boat to Marseille, and then he sailed to New York. Once here, he settled in the Bronx where I was born and raised".
Thanks to his father's courage, and to all the brave people who helped him to escape the Holocaust, Vincent Chiappetta had the opportunity to live a life full of achievements. First of all in his studies: 87 years old, Vince has taught Biology, Ecology, Geology, and pre-med courses at Yeshiva University since 1954.
But he also has another big passion: running. And this is what makes him quite a legend, as – along with Fred Lebow – he's the one who founded The New York City Marathon. "I chaired the New York Runners Association, it was 1970. One day I got a call from one of the associates: Pres – he told me – I am a runner like you, why don't we throw an official marathon here in the City?". The associate was Fred Lebow: "Can you imagine? A Romanian refugee and the son of an Italian Jew escaped from Mussolini… Yet our dream was stronger than any obstacle, that's why eventually we succeeded".
The first marathon was held that same year: just four laps in Central Park, but it was just the beginning. For the first time there was a woman in on official competition ("I warned the male athletes not to start until she was in the pack"), and six years later the marathon spread throughout the five boroughs of New York ("even the Bronx, which was off limits back in the days").
Now The New York City Marathon is a global event, gathering something like 50,000 people from all around the world each year. Vince is not among them anymore ("I had a stroke, so I just run maybe a mile a day"), but he's still in the heart of everyone starting from the Da Verrazzano Bridge to the finish line in Central Park.