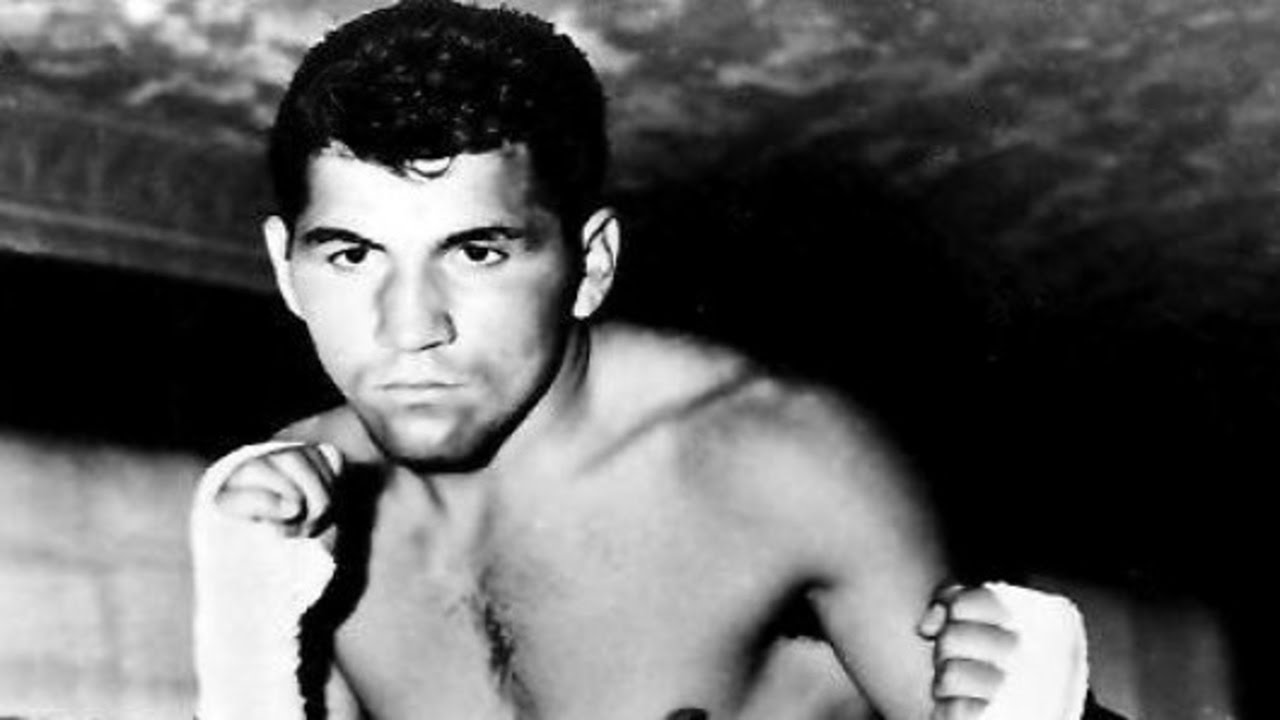 TONY DE MARCO
His real name is Leonardo Liotta, but everyone knows him as Tony DeMarco. He was born 88 years ago today in Boston, son to Vincent and Giacomina, both immigrants from Sciacca, province of Agrigento in Sicily. Leonardo longed so much to box professionally that he used Tony DeMarco's birth certificate, older than him, to compete on the ring: he boxed for his first time when he was actually 16, and he wasn't 17 yet when he knocked out Mestor Jones in one round, on October 21st 1948.
From then on, Tony DeMarco fought the top fighters in his division – the Welterweights – and defeated many of them: his score reveals 58 wins, 33 by KO, out of 71 fights. However, the most epic fight he's still being remembered for is the one – or better said the two, as they faced twice – he had against the hall of famer Carmen Basilio in 1955. Both the fights lasted twelve rounds, and they were absolutely tough: Basilio was the favorite, but Tony gave everything he had until he had to face a TKO.
His hometown Boston has always been generous to Tony: anytime he has fought at home, the Boston Garden was sold out. In the East End, where he was raised, there are a Tony DeMarco Street and a statue dedicated to him. Nevertheless, Tony is still the humble boy of the beginning: "Mainly I consider myself a slugger".