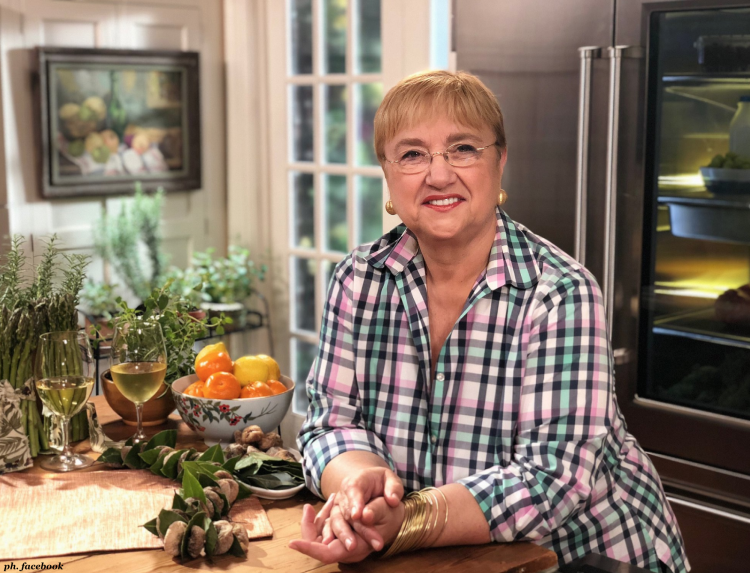 LIDIA
Celebrity chef and restaurateur
LIDIA
From the refugee camp to the stardom
But back in the days she was a refugee, belonging to the Istrian exodus from that Northeastern part of Italy assigned to former Yugoslavia after WWII. Born in Pula in 1947 and fled to Trieste with her family when she was 9, Lidia was raised in the infamous Risiera di San Sabba, the Trieste refugee camp that once was a Nazi concentration camp. Luckily, the Matticchios application for a Visa as displaced persons brought them to New York in 1958.
It's here that Lidia really started living. The love for both family traditions and food made the rest. Her first part-time job was at 14, in the Astoria bakery, at Queens, owned by actor Christopher Walken's father. Then, after graduating from high school, she started working at a pizzeria in the Upper West Side in Manhattan. Her first family restaurant was "Buonavia", a tiny spot opened in 1971 in Forest Hills with Lidia as its hostess. But she strive to be at the cooking desk, so she started doing the assistant chef while improving her expertise and confidence. A star was born. After "Buonavia" came "Villa Secondo", and then "Felidia" in the Upper East Side – that earned three stars from The New York Times. Now Lidia runs an empire spreading all over the States, and is one of the most famous chefs thanks to her books and her quite constant presence on TV.
"Being a refugee means living as a displaced person, so any memory is important because it takes me back to where I come from. My Italian memory is the food, its taste and its smell: it's the continuous connection to my homeland".