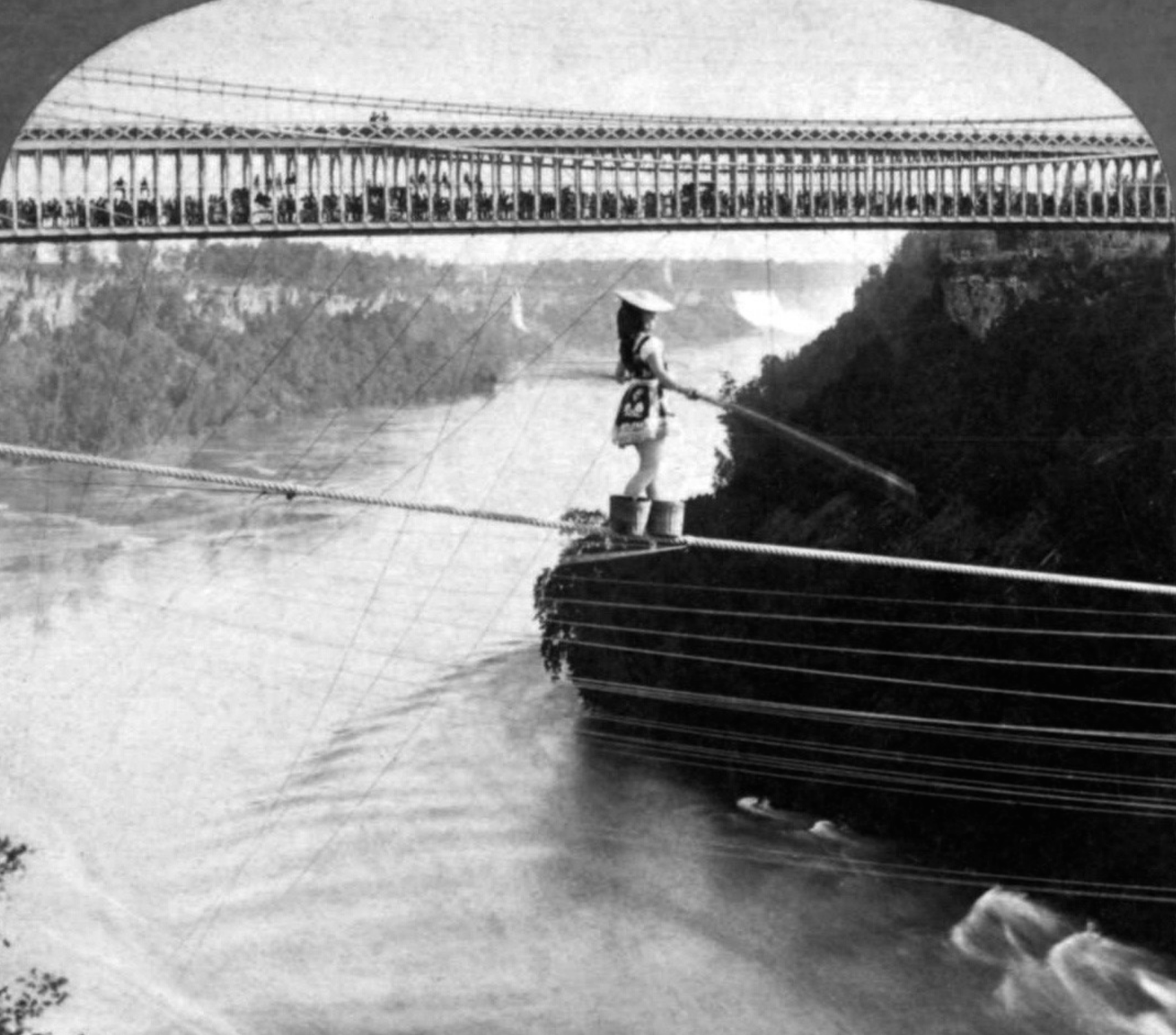 MARIA SPELTERINI
Women's boldness is amazing, from the everyday schedule to the most uncommon challenges. And when you add some Italian blood – well, the mix gets explosive. Maria Spelterini, also known as "Spelterina" or "La Signorina", was – and still is – the only woman crossing the Niagara gorge on a tightrope. Maria was a girl in the 1800s. She was born and raised in her father's circus, started performing at 3 and then never quit. Just added more difficulties any step she took.
She had a kick out of watercourses: her passion was crossing any kind of waters – the more troubled the best – suspended on a tiny rope facing the void. Once left Italy, she performed across the Moskva River in Moscow and the Neva in St. Petersburg. But her most famous feat is the multiple crossing of Niagara gorge. The first time it was July 8 1876, just the day after she had turned 23, during the celebrations of the US Centennial. Maria walked on a wire half a centimeter (two inches) wide: she enjoyed so much that she did it again four days later, with peach baskets strapped to her feet. And then again on the 19 July (blindfolded) and on the 22 (ankles and wrists manacled). Nine years later she barely died in Rosario, Argentina, when she falled from the prototype bycicle she was riding on the wire.
Do never, ever underestimate the boldness of the Italian girls.