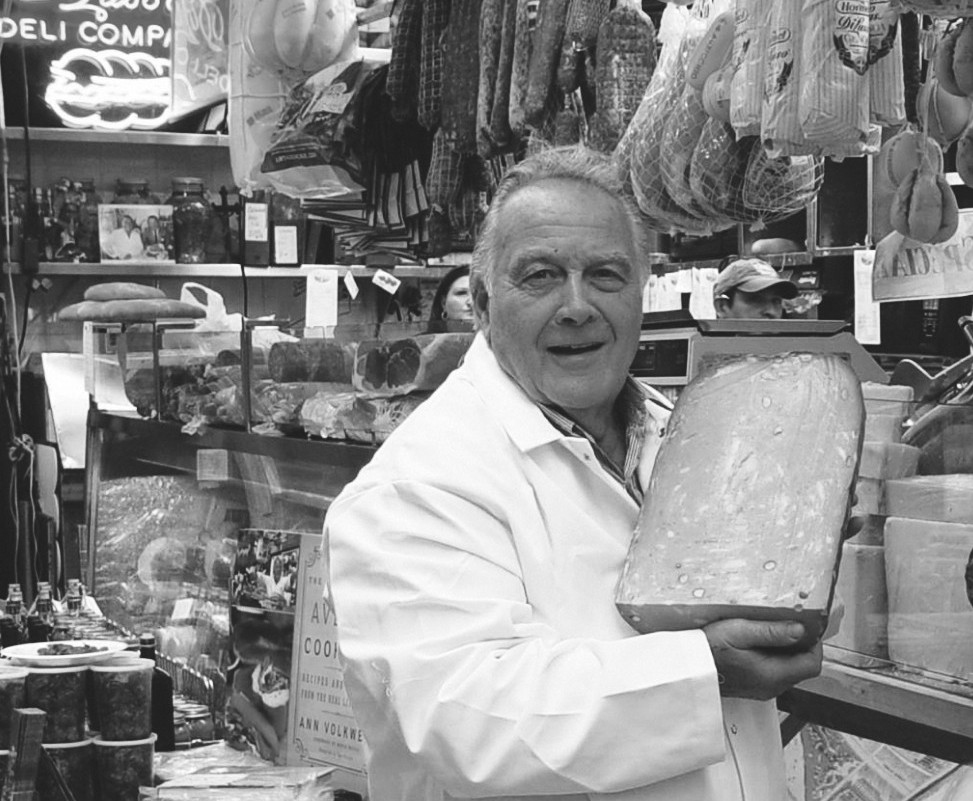 MIKE GRECO
He will be forever remembered as "Salami King". Michele Mike Greco moved from Calabria to New York with his twin brother. It was 1947, they were seventeen.
He was the typical Italian self-made man. Mike landed in NYC with just a new suit and 50 dollars, a few years later started to work as assistant butcher in his father in law-to-be shop in the Bronx, and eventually Mike's Deli on Arthur Avenue became the place to go if you wanted to feel like "in a salumeria in Parma".
In more than fifty years Mike has served common people and celebrities, turning his Deli into a hot spot for politicians while campaigning. It was no unusual to listen to Puccini or Verdi as he sliced prosciutto or chopped Parmigiano.
Now Mike has passed away, but his empire will live and prosper in his son David's hands. And we bet Verdi and Puccini will still be listened on Arthur Avenue.