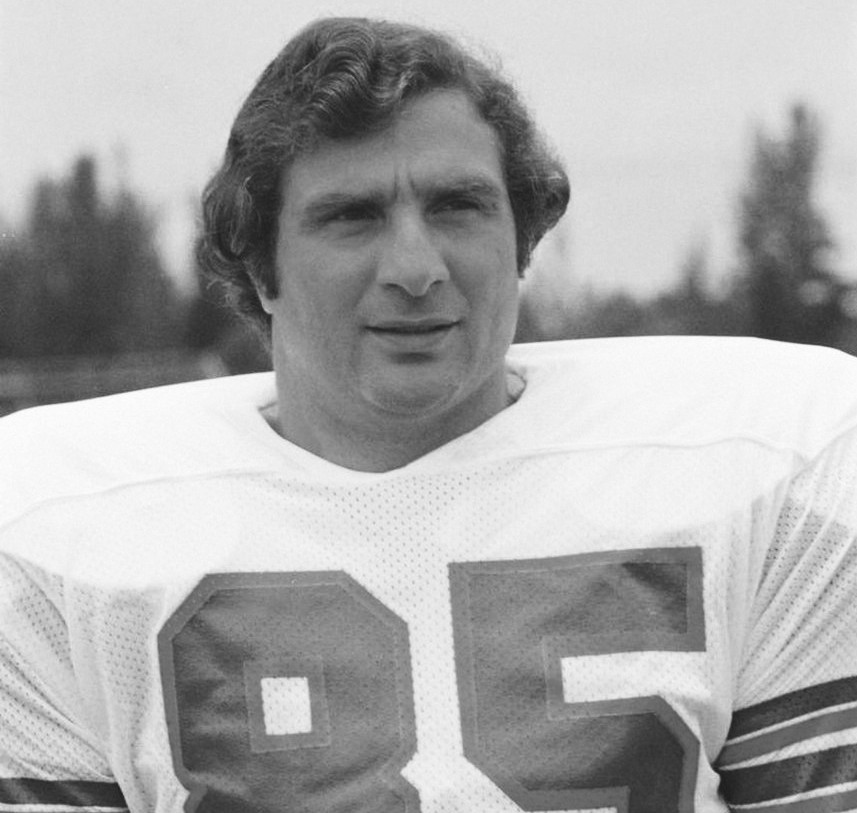 NICK BUONICONTI
Nick Buoniconti was a champion. On and off the field. As a middle linebacker, he played for the New England Patriots and for the Miami Dolphins with whom he won two Superbowls. In 2001 he was also inducted in the Pro Football Hall of Fame. As a man, he totally devoted himself to the medical research on spinal cord and brain damages. How it came tells a lot about him: in 1985, during a college football game, his son Marc severely injured his spinal cord and was left paralyzed from the neck down. Instead of burying himself in pain, Nick played hard defense and acted like the champion he was. He founded the Miami Project to Cure Paralysis, a top research center that in almost 35 years has raised about 500 million dollars and found the cure for many people otherwise bound to a wheelchair.
Nicholas Anthony "Nick" Buoniconti was born in 1940 in Springfield, Massachusetts to Nicholas Sr. and Pasqualina. His parents run an Italian bakery in Springfield South End, the Italian neighborhood. This would have been Nick's destiny too, if his talent hadn't brought him far from there. "He was the best athlete, the smartest kid and the toughest guy in the South End. He was simply special", said his brother Peter. Indeed he was. In 1968 he graduated from Suffolk University School of Law in Boston, preparing himself to a post-graduating career: after quitting playing he became an agent to professional players and later the vice president of US Tobacco. "I was determined not to let football rule me", he explained. After his son's accident, however, there wasn't any any other goal but funding the research. Which he did with so much energy and sense of commitment as he were a scientist too.
Nick has been generous until his very end, and even after. In 2017 he agreed to donate his brain to research to Boston University to study if degenerative brain diseases may be related to repeated head injuries. He himself was diagnosed with symptoms of dementia in 2005. Even in his after life, Nick stayed a fighter.