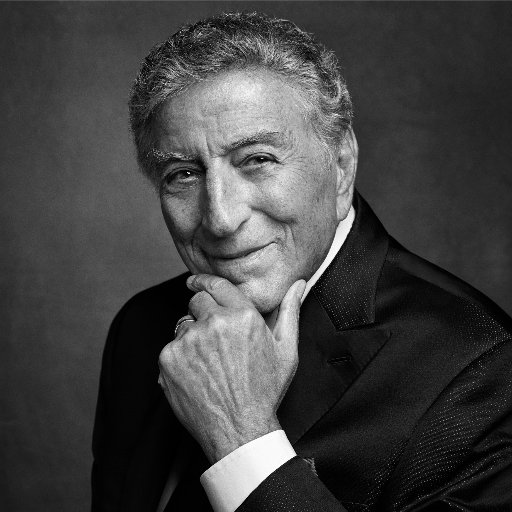 TONY BENNET
Painting and singing are isolating and lonely professions. The more you paint, the more you realize how beautiful life is. You paint to be alive. And you sing to be alive. That helps you get past the bad times, because when you're painting, or singing, or doing both, you're thinking about just you, and your own story.
If Frank Sinatra invented the art of intimate singing, Tony Bennett is the humanity in art, he makes every song so real, taking our breath away. As Jimmy Scalia told David Evannier, author of the beautiful "All the Things You Are", "Bennett's reminds me of home. Safe. Wine. Pasta. Sinatra was like a relative but distant, Tony was always like a cousin".
In Bennett there is a deep devotion to his Italian American identity. He knows too much about the magnificence of Italy, the place where the orchestra was invented, the first piano, the first violin. Every time he goes to Italy, he says to come across singing waiters that could give some professional singers a run for their money. His pride in his heritage was embedded in his youth, thanks to a symbolic figure: Giovanni John Benedetto, his father. Giovanni was a farmer that left the village of Podargoni, above Reggio Calabria, for the Astoria section of Queens in New York City, where Anthony Benedetto was born in 1926.
John had an acoustic soul. He was a poetic man, a deep humanist who loved art and literature as well as music. It was John to instill in Tony a sense of compassion, speaking to him of Mahatma Gandhi. And he was a sky-watcher. Sitting on the stoop on a star-filled night, his father indicated a star that was close to the moon. The young Tony feared the star might crash into the man in the moon. His father made a lesson of it. He told him that the moon and the stars were millions of miles apart, and that things were not always as they seemed to appear. His father said that Tony needed to study and no hasten to quick judgments.
It was after his father's death, when he was ten, that Tony learned of a legend about his father. In his hometown of Calabria, his father would go to the top of a mountain and sing, and the whole valley would bear it.
After his death, every Sunday all his relatives would invade his house. They would come and make a circle around them, and he would entertain them. They all said, "we love the way you sing", and "we love the way you paint flowers". One day, Tony thought: "This is who I am. They're telling me that I sing well and I paint well". And that was he would do for a life at the best: painting, and signing his work with his family name, Benedetto, and singing as Tony Bennett, with Italian passion. A tribute to the man who made him discover how beautiful life could be, sitting on the stoop on a stars-filled night.